So, The Craft fair on Saturday ended up being a flop. I think I said something about that earlier.. So anyway. To my four faithful bog followers and anyone else that you know. Im offering everything from the Craft Fair DIRT Cheap. I want it out of here. So here it goes...
These are Mei Tai Baby Carriers. I usually sell these anywhere between $35 and $50.
Any of them that you would like to see unfolded with measurements let me know and I will be happy to measure and take more pictures. Here is the link to all of my past carriers.
www.photobucket.com/kimscarriers
#1 Pink Dots front with Solid Black Straps and Back $20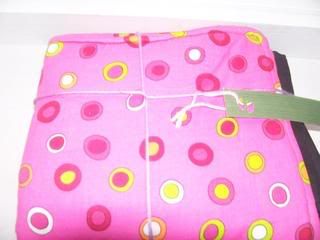 #2Your undefeated Indianapolis Colts! With Black Fleece Back and Black cotton Straps. Old style $15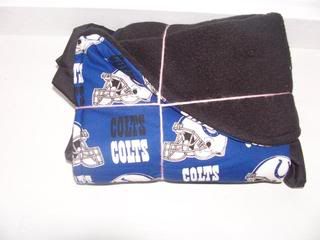 #3 Indiana: This carrier made from a recycled Indiana T- Shirt, with rienforcement on the inside. $15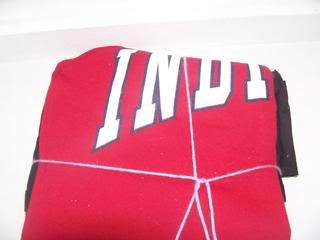 #4 Pink and black: This carrier makes me think of a pink sucker. It is pink with pink swirls on the front and black fleece on the inside It has black straps.$15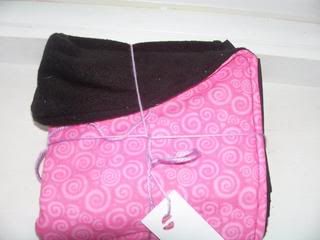 #5 Love Hurts: This carrier has skulls, and hearts with arrows and wings on the front and is black fleece on the back. It has black straps. $15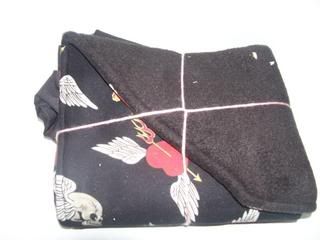 #6 America the Beautiful: This carrier has one side that is navy blue with darker navy stars. The other side is Tan with tan stars and tiny american flags. This carrier is one made in my orginal style. Its a great carrier at a very cheap price. $10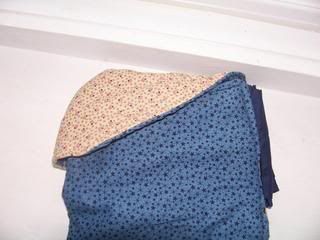 #7Winnie the pooh. I had someone order this carrier as a custom when I first started and then never paid for it so it has been sitting around for a long time. It is flannel winnie the pooh on the front and has a light blue fleece inner with white straps. $10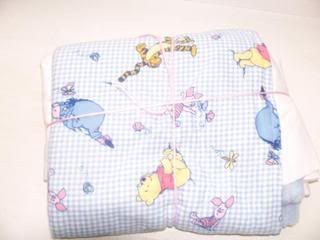 #8 Groovy: This carrier is super groovy. It has a groovy pattern on the front and Black cotton on the back the straps are extra long. $20
#9Fall: This carrier has tiny brown flowers on the front and solid brown on the back with brown straps. $15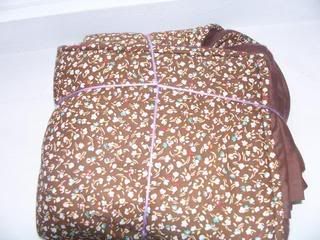 #10Framed flowers; This carrier has a brwon frame around a pink and brown flowered print. It has a solid brown back and brown straps. $25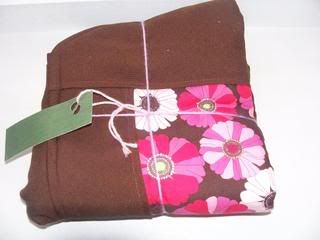 #11Starburst: I made this carrier for myself while I was pregnant with my son, by the time he got here I changed my mind and made myself another one. It is a bluish color with differnt colored starburst, the back is light blue minikee with stars in it. It has tan straps. $30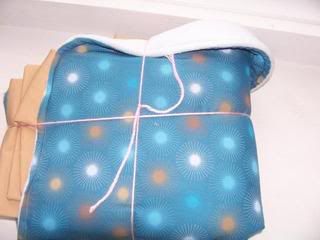 #12 Black changeable panel: This carrier is AWESOME. You can change out the panel to whatever you want to match your mood or outfit or just wear it all black. $40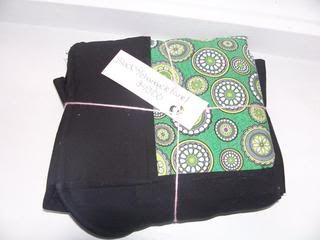 #13 and 14 DOLL Carriers $7